2 to 7 axis* Mills, Lathes & MillTurns,** Laser, Routers, Punch, Water Jet, Flame/Torch, 2-4 axis EDM...

  ... If you have it,

          PostHASTE does it!     


Posthaste - the Post Processor for ANY CAM system.



2 to 7 axis* Mills, Lathes & MillTurns,** Laser, Routers, Punch, Water Jet, Flame/Torch, 2-4 axis EDM...

  ... If you have it,

          PostHASTE does it!     

PostHASTE...

...is THE user-configurable post-processor that tens of thousands of SurfCam, GibbsCam and Hurco CAM users have relied on every day for years to instantly post edit-free CNC and NC programs.

Also, each week more and more users of MasterCam, Pro/Engineer (aka Creo, WildFire), CATIA, Cimatron, Unigraphics (NX), VisualMill, TekSoft (CamWorks), VX CAD/CAM, Pro/ToolMaker and even SDRC I-Deas

(and many others) are finding that PostHASTE handles ALL posting challenges - quickly and easily.

The postprocessor for people who want their NC code NOW.

Over 30,000 satisfied users worldwide - and growing.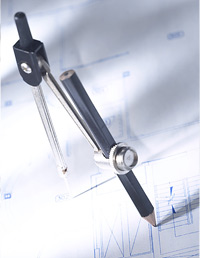 ...the world's

CAD/CAM to CNC post processor.

Ground Support - original office &

machine shop in Moorpark, CA. USA

  ONLY





    can do all this:
Dramatically reduce machine down time and save money; now you no longer need to wait for someone else to create or alter your posts!

If you can edit an NC program, then YOU can easily create and modify your own posts! Our "what you see is what you get" post format templates give YOU complete control over the way your NC programs are generated.

Add new functionality and customization to your CAM system and machining processes. For example:
- automatic multiple-part programs,
- subroutine/subprogram support,
- 4 axis 'wrapping', etc.

Instantly eliminate at least HALF of all post editing and support issues: PostHASTE "insulates" you from the confusing variations in tool path (CL) data from the CAM system(s). All YOU deal with is how the program output looks; you do NOT need to concern yourself with the 'intermediate' toolpath data from the CAM system.

Easily handle custom records, functions or processes that may have been added to your CAM system(s).

support multiple CAM systems with a SINGLE, unified postprocessor solution!

___

* Actually, there is no limit: PostHASTE automatically supports 2 to 5 simultaneously moving axes; but more axes can be added thanks to PostHaste's advanced mathematical capability (which can be accessed from within any post format template).

** 'MillTurn' is what we call lathes that have 'live tooling' (milling capability).


It's "the land of the free"...

BECAUSE

of the brave.

U.S. Veterans

and Military -

the world is  forever in your debt. Thank you for all you have selflessly done - for all of us.

_________________________________

Use the buttons (at left) for more

information about PostHASTE

- or -

give us a call at 805-796-1668

(9:00 a.m. to 5:00 p.m. Pacific Time)

_________________________________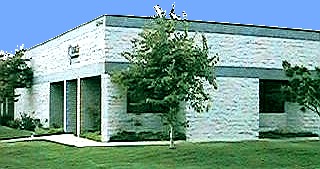 © 1999-2015 Ground Support, Paul Andrews